The first course for the zero cohort in the Coursera UW Machine Learning (ML) specialization just completed. A key message from this course was that if you put in the work, learn the tools, keep learning, and get some iterations, you can become successful in implementing ML. What does successful in implementing ML this look like? It means you can make intelligent applications at work; make your company money and increase your value in the job market. If you reach, you can invent your own data product and maybe start your own company.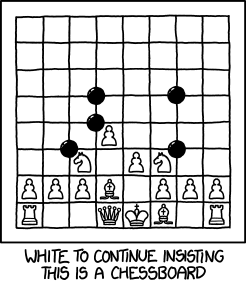 How was it?
Fantastic! This is the best, on-line course I've ever taken. I'm looking forward the remaining courses in the specialization. The course uses a case-study approach. This is great for practitioners.
I'm looking for an introduction video from the instructions that I can include in the post. So far, I can't find one. Maybe because the course is new or because they haven't shared it yet on YouTube.
Use of GraphLab Create
Somewhat controversial about the class at the start was the software that is provided to complete assignments. The software is GraphLab create, a commercial toolkit (from Dato.com) that has it's own API. It is Python. But, it's not scikit-learn. Nor is pandas used in the course. Students are free to use scikit-learn and pandas. Because I found GraphLab Create cool and fun to use, and because it has the potential to explode onto the scene with widespread adoption, because it supports out of core data sets, I decided to use it rather than the open source Python tools. An academic use license of GraphLab Create is free. Here's a video introduction to GraphLab Create:
Ok. I haven't really stated a key reason why it was controversial…the CEO of the company is one of the instructions for the course. I don't think it matters but the fussy types didn't like it. If you take the class, it'd be pretty easy to follow along in scikit-learn and pandas if you know Python.
My recommendation on GraphLab Create is to use it for the course. I was able to pick up on it's API without getting bogged down.
What about the pace and the amount of work required?
The material is definitely an intermediate level; this is not a course for beginning programmers nor is it a course for people who are new to ML. If you are an R programmer, a statistician, data engineer, data analyst, or other you'll have the background you need. But, you should have programming experience. Plan on the five to 8 hours per week they recommend in the specialization overview.
The intro page is here.
Do they meet the market?
Yes. I applied knowledge I gained in this first course toward trying to find a pattern in data using a clustering algorithm. The material is immediately applicable to any number of data problems. I was already familiar with much of the concepts. This course will help you concretize concepts and fundamentals, and give you the confidence you need to apply these to new problems.